Do mum skills count on your CV? Hell yeah, here's how!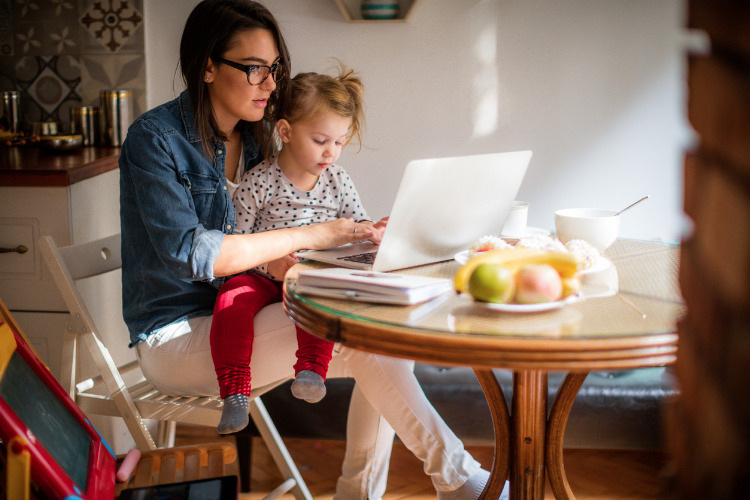 As I looked through my CV, I couldn't help but see the giant hole the size and shape of three small children in it. We all know that a day with children requires a lot of competence, so how do you convey to a potential employer the numerous and extremely transferable skill sets that motherhood develops? 
So I re-wrote my CV to include all the "core competencies" I'd gained in motherhood – and they more than filled that hole!
Work Experience:
Various roles including household cleaner, nurse, (unappreciated) chef, police negotiator, mind reader, taxi driver, motivational speaker, counsellor, educator, circus clown, events coordinator and party planner.
Core Skills:
Time efficiency: I mean, how much do we achieve in a day? And with no breaks! I definitely check social media way less than I did when I was at work).
Multi-tasking: I can't tell you the last time I did just the one thing at a time. I can have three simultaneous conversations, cook a meal, sweep up crumbs, Google "why the sky is blue" and play a game of hide and seek all at once!
Staying on task under pressure: while we keep these creatures alive swirling around in our brains is all their admin – upcoming appointments, play dates, sleep schedules, and various likes and dislikes to consider.
Strengths and attributes:
Able to work long hours (and by that I mean 24/7).
Selflessness, creativity and patience… a whole lot of patience. Not to mention actual physical strength. Mums can carry children, shopping bags, library books and a coffee all at once, while pushing a pram (because we thought the child might actually stay in it).
Achievements to date:
Showing great resilience at times of public humiliation. I don't know many roles that include cleaning up wee in supermarket isles, removing tantruming toddlers from shopping malls and getting pooed on while taking short rides on public transport. All in a day's work!
Successfully toilet training three toddlers (including one who likes painting the walls with her number twos!) Refer also to patience/ resilience/ public humiliation).
Creating three little humans with great conversational skills thanks to hours of philosophical conversations. They can count beautifully, recite their alphabet and know way more clever stuff too. Some of this stuff they learnt from the TV but most of it they learnt from me! They also have moderately nice manners. At times.
Referees:
Three very demanding and sometimes hard-to-please bosses (fingers crossed they say nice stuff about me).
So there it is, no giant hole and some very valid skills for any work environment.
I know if I owned a business I would want mothers to work for me. Time away from our children is precious so we aim to get in, do a great job, and get out – home to the kids.
So I'll send this CV out and I'll be proud of my new skill set. While unpaid, and the most physically and emotionally exhausting work I have ever encountered, this job of raising three children has taught me so much and they continue to be my greatest accomplishments to date.
Kiri Lightfoot is an actor, a published author and the mum to three beautiful children.