A fabulously fruity baby shower
With plenty of sweet treats and pops of colour, this zesty baby shower would be a pip to reproduce.
First-time folks Jay Patel and Andrew Oxley were peachy keen for a fruity theme  for their West Auckland baby shower. The sun shone  brightly on the 20-or-so guests, and also on the bright balloon feature wall -  the scene was literally bursting with colour. Host and stylist Alanna Dennis gathered friends and family for the occasion and organised classic baby shower games, such as a nursery rhyme quiz, Kim's game (with baby-related objects), and a competition to guess the circumference of Jay's baby bump with a length of string. Andrew arrived at the end of the party, as planned, and helped Jay open a few presents. As for baby Mila, she arrived six weeks later, and is now the apple of her parents' eye.
Pick of the bunch
It was a feast of nature's confectionery. Alanna whipped up homemade iceblocks with yoghurt, orange juice and water, and complemented these with a fruit platter and shortbread kiwifruit slices. She also ensured a bounty of fruity lollies were at hand. The stunning tropical cake, made by Rachael Harper-Parsons, was actually chocolate in disguise.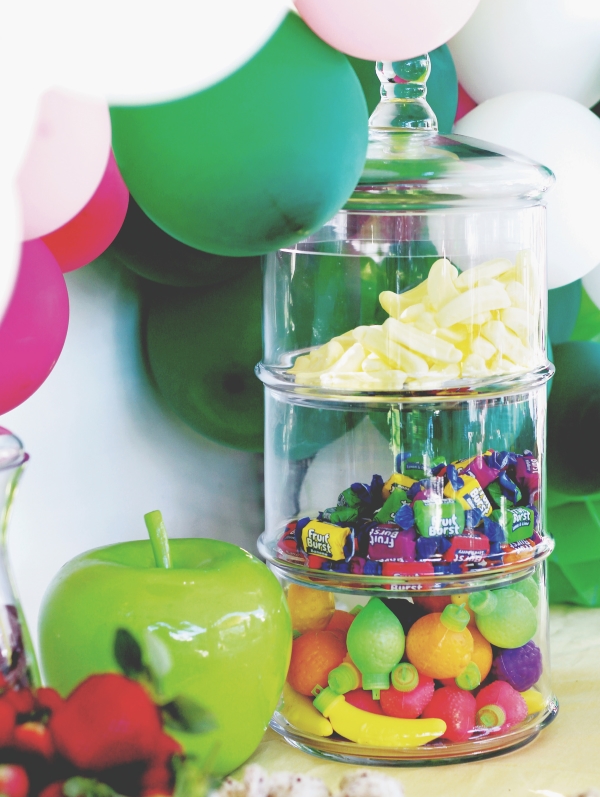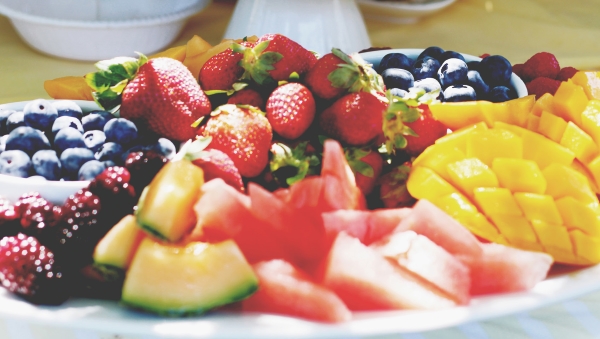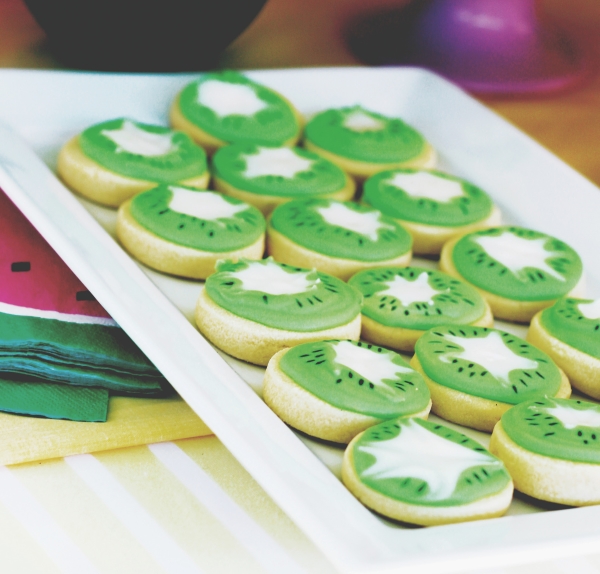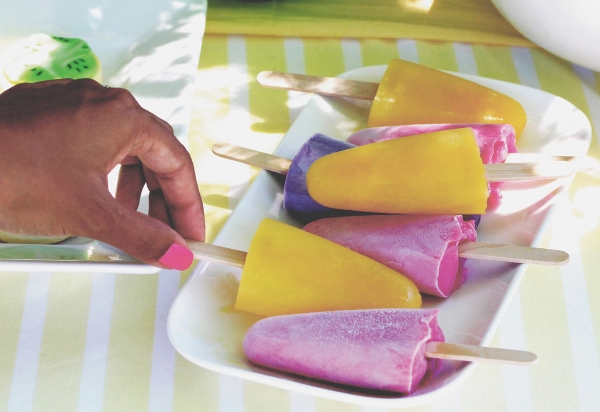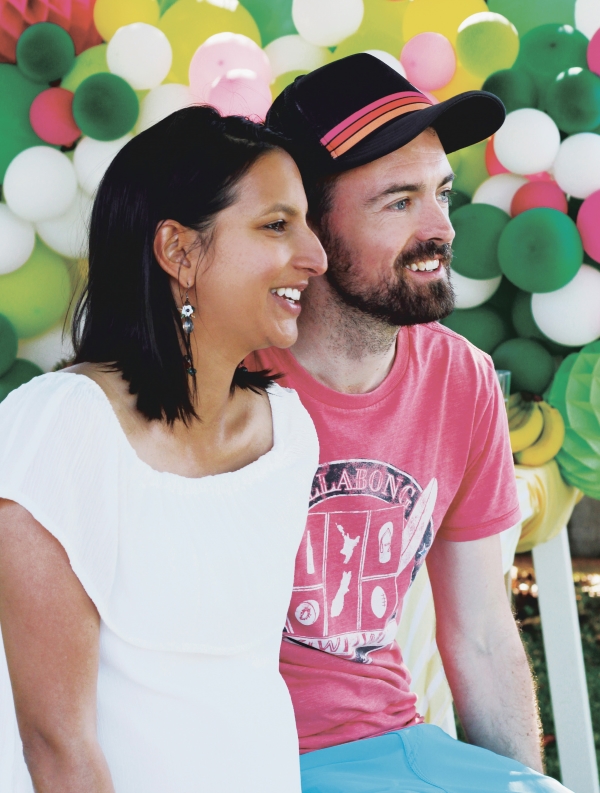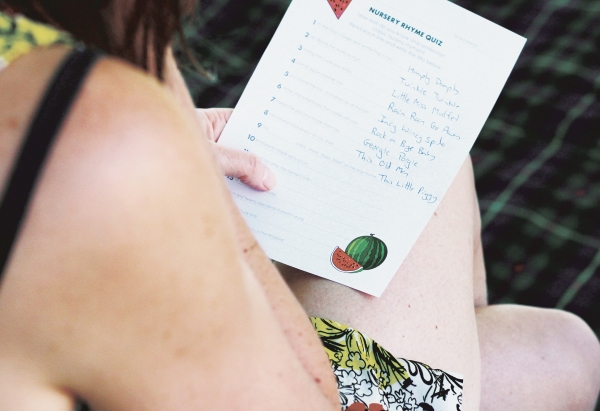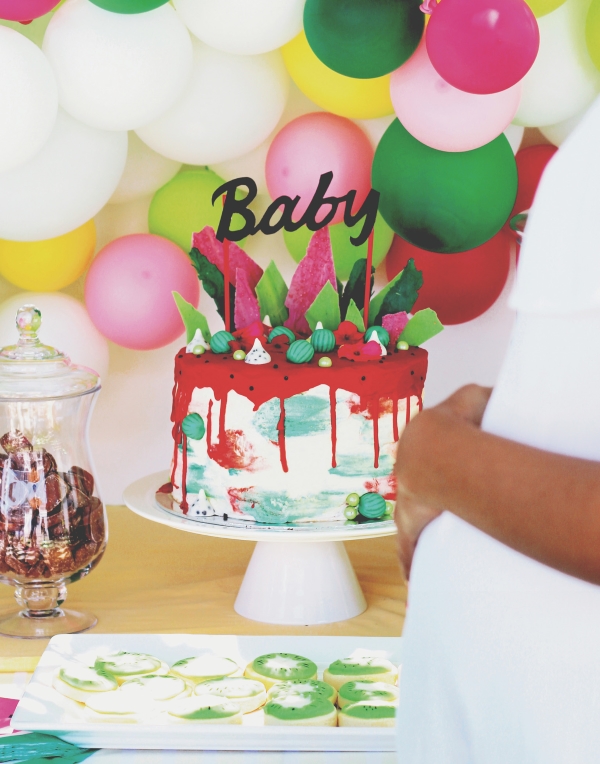 Photography and styling: Alanna Dennis
AS FEATURED IN ISSUE 40 OF OHbaby! MAGAZINE. CHECK OUT OTHER ARTICLES IN THIS ISSUE BELOW