Get fit for fertility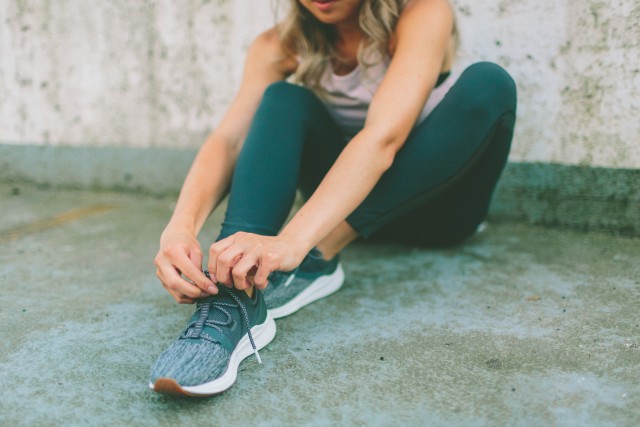 If you want to give yourself the best chance of achieving your dream of starting a family, it pays to get fit for fertility.
Thinking about your pre-conception health is a great opportunity to get in shape mentally and physically. And if you are carrying extra kilos, acting now could provide a real boost to your chance of conceiving.
The links between being overweight or obese and an increased risk of developing chronic diseases, such as heart disease and diabetes, have been well publicised. But an unhealthy weight – in either partner – can also have a significant impact on your ability to conceive.
Obesity can cause problems from conception right through to delivery and beyond.
Being overweight or obese not only reduces the chances of a couple conceiving naturally, but also means fertility treatment, such as IVF, is less likely to be successful. During pregnancy, it can also lead to complications including gestational diabetes and an increased risk of miscarriage, stillbirth, birth defects and obstetric complications.
An unhealthy weight in both men and women can affect fertility and increase the time it takes for a woman to fall pregnant. More than 60 %of New Zealand adult men and women are overweight or obese.* Being underweight can also harm a woman's ability to conceive.
The main effect of weight on fertility in women is due to a failure to ovulate. In men, obesity can lower sperm counts by up to 50 per cent. Overweight men are also more likely to suffer erectile dysfunction and have a higher rate of DNA fragmentation in sperm.
The good news is that fertility is improved with a relatively modest degree of weight loss or gain. Tackling weight problems can have a big impact on your fertility. Around 90% of obese women will resume ovulation if they lose less than five per cent of their body weight.
In both men and women, a Body Mass Index (BMI) of 18.5-24.9 is considered normal weight. Specialists recommend aiming for a BMI of less than 30 before trying to conceive or starting IVF treatment.
* Roy Morgan New Zealand State of the Nation Report 3 - a major study of New Zealanders spanning over ten years and 120,000 interviews.