Male fertility issues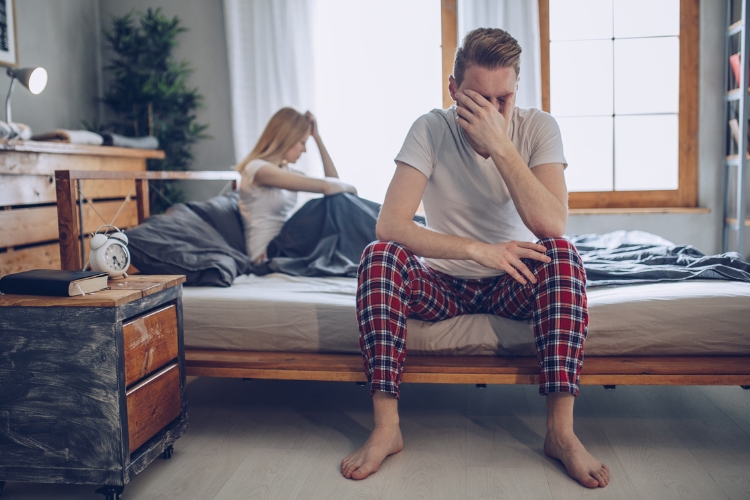 When it comes to conception, if a couple has trouble conceiving many assume there is an issue with the woman's reproductive system. But male infertility is real and it's more common than you might think.  
In approximately 40%of cases where couples have trouble conceiving, the problem lies with the man. It's normally the quality or quantity of sperm that affects his fertility. There will be a decrease in fertility if the sperm are:
not being produced in adequate numbers or not swimming well;
do not have the right shape to penetrate an egg;
being produced, but an obstruction prevents them from reaching the outside world;
carrying faulty or damaged genetic material; or
stimulating antibody production in either partner resulting in the destruction of the sperm.
Unfortunately, for many men the reason behind these abnormalities can't be explained. Factors such as genetic disorders, undescended testis, infections, heat, drugs or radiation damage are known to disrupt the production of healthy sperm. However, there are some simple changes you can make to optimize the health of your sperm.
Here are some tips for improving the health of sperm: 
Maintain a healthy BMI. Eat a balanced diet and exercise regularly; being overweight can affect sperm quality. In both men and women a BMI of 18.5-24.9 is considered normal.


A healthy balanced diet – including the right nutrients - also encourages healthy sperm production.


Don't smoke or take recreational drugs as both can affect sperm health and can impair your sex drive.


Excessive alcohol can reduce the quantity and quality of sperm. Try not to drink any more than seven standard drinks per week. 


Check any prescription medications with your GP as some can affect sperm health and sexual function.


The testicles need to be a few degrees cooler than normal body temperature. If not, they can have trouble making sperm.  Avoid spas, saunas and hot baths. 
Male fertility can be affected by age, so plan parenthood before the age of 35-40.


Have sex two or three times a week, particularly around the time of your partner's ovulation. Regular ejaculation helps increase the quality of sperm.
If you've been having regular unprotected sex for more than a year and haven't conceived, seek a fertility specialist. Current treatments are highly effective in treating male infertility.