The benefits of fish oil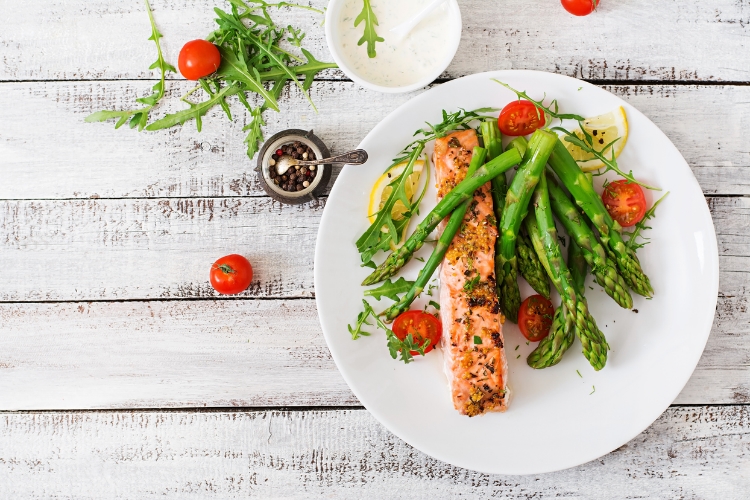 Fish is essential for your baby's brain when you're pregnant or breastfeeding so, anyone for salmon soufflé?
It's no accident that fish is called "brain food". Fish, seafood and fish oil supplements are the main sources of omega 3 which converts into important substances for our brains and overall development.
And latest research shows pregnant mums need to eat lots of it for the sake of their unborn babies. Yet, if you didn't eat much fish in pregnancy, relax - it's never too late to start, for you or your kids.
Omega 3 converts into DHA and EPA in the body. A pregnant mum's deficiency in DHA, in particular, has been linked to depression, anxiety or cognitive development issues for her child later on, says world expert Dr Alex Richardson, who's a senior research fellow at Oxford University.
Yet why, you wonder, has everyone been telling you to limit eating fish in pregnancy because of the high mercury levels? Well, it seems now the Ministry of Health has relaxed its rules around fish, maybe because in 2007 UK medical journal, the Lancet, came out saying there was no data showing mercury levels in fish posed any risk. It based its findings on the Children of the 90s study involving 15,000 mums and their children.
And Dr Richardson says guidelines for pregnant mums have been detrimental to their health and health authorities have been slow to change.
Sadly, low levels of DHA in mums are common in the western world. Although a daily does of 200-300mg of DHA is recommended, in Australia the average DHA intake was found to be 60-70mg and in the US it's only 54mg.
For so long, Dr Richardson says, people have known nutrition has clear links to health in other parts of the body, but there's been little attention given to the link between nutrition and the brain.
Fish is the only food known to provide omega 3 at any appreciable level, she says. And its benefits are far-reaching. Studies using fish oil supplements have linked it to improved memory, better cardio-vascular health and help for kids with ADHD.
A 2010 trial in Australia involving 2400 pregnant women (the Domino Trial) using DHA from fish oil had significant results:
-       The risk of postnatal depression was reduced by 36%.
-       The risk of having a baby with developmental delays was reduced by 60%
-       The risk of pre-term delivery was reduced by 50%.
-       A follow-up this year also showed these babies were 36% less likely to develop eczema (7% down from 12%) and 50% less likely to develop an egg allergy.
Other foods containing some omega 3 include organ meat such as liver, heart and brain and eggs - particularly free range. Unfortunately for vegetarians, flaxseed oil is a source of short-chain omega 3 (unlike the long-chain kind in fish) which doesn't easily convert into the important DHA and EPA we need.
To get the benefits of fish you need to eat it a couple of times a week, or take supplements daily. The press about fish oil capsules has been mixed and Peter Cough, technical director of fish oil company Efamol, says it's important to find a good brand. Consumers can be guided partly by price - cheap ones are unlikely to have much effect. But also look for ones that have previously been used in proper scientific trials as scientists are likely to have sourced the most potent and effective varieties.
For more information go to www.fabresearch.org.