What do pregnant chefs eat for breakfast?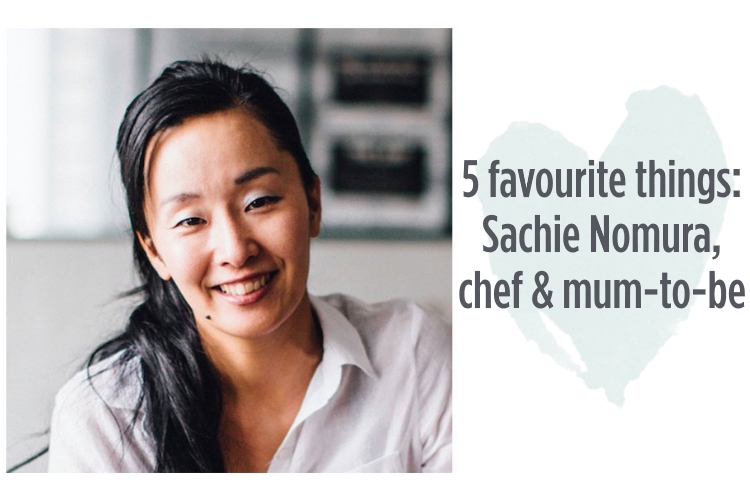 Chef and mum-to-be Sachie Nomura shares five of her favourite, food-related pregnancy things with us:
What's your typical 'pregnancy' breakfast?
Breakfast is very important meal of the day for me regardless whether I am pregnant or not (which I am presently!). But one of my favourite breakfast meals at the moment is spinach, red capsicum omelette with a little bit of ham, wholegrain toast and a glass of my original get-up-and-go green drink which is banana, baby spinach, rice milk (or almond milk), white chia seeds and cardamom powder!
What's your favourite go-to pregnancy snack?
I eat a good portion of food for breakfast, lunch and dinner, so actually I don't crave for snacks that often. But when I feel like I want something, then I would go for a piece of really good dark chocolate :)
What's one of your favourite dishes/foods from childhood?
This is a hard question - so many to choose from. But if I have to choose one, then I would say pan fried dumplings. They are easy to make and you can keep them in the freezer in a zip lock bag. Whenever I feel hungry and won't have much time, then I will cook these dumplings and they are ready in 7-10 minutes!
There's nothing in the cupboard for dinner – what do you do?
My husband has been planning our meals everyday for the last five weeks and I must say I am enjoying it! He does our plan every Friday and shop on Saturday like a good hubby should!  When we cook, we cook enough for left over and I freeze them in a container (per serve) so if I don't have anything in the cupboard for dinner, I just heat up our home-made meals from freezer and have them as dinner! Saves time, money and no hassle of planning every day thinking and worrying what to eat!
What's your general food philosophy?
"No one can keep a bad mood over good food."