Baby Loss Awareness Week (BLAW)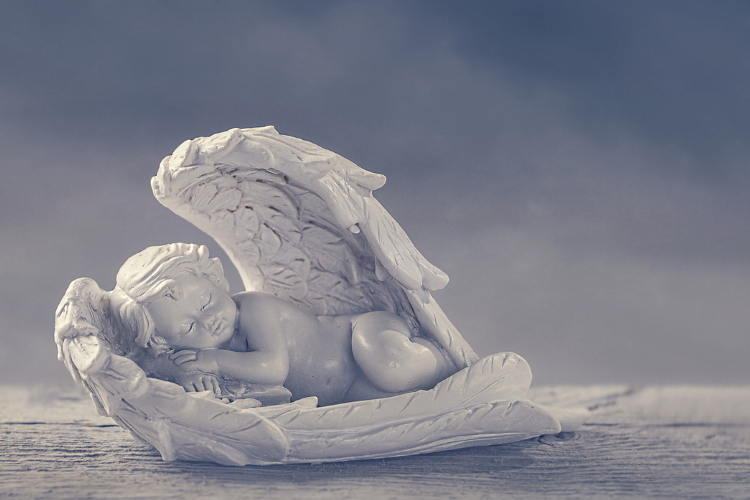 "Grief, for me, is a mixture of heartache, loneliness and desperate confusion washing over me, in waves of various heights, since the deaths of our babies, Isabel, Phoebe and Daniel. Everyday their father and I talk of them and love them. They were not with us for a great amount of time but they will always be our children. There are no time restrictions to grieving.  All bereaved parents and families need compassionate care at the
time of their precious baby's birth and continued support after their death.
Baby Loss & grief are different for everyone. I have found, through going to Sands support groups, that my emotions are not entirely unique. With understanding and support I have begun to learn to live with my grief.
Feeling that our babies are remembered is vital. A simple way to help parents do this can be to say baby's name aloud. In general, avoiding mentioning a baby who has died is not protecting the parents from further
pain; quite the opposite. Baby Loss Awareness Week is a time to remember all babies who have died, their parents, families and those who provide continued support for them."
- Claire Wright, Co-ordinator Sands Auckland Central Inc
Baby Loss Awareness Week 9th - 15th October
Pregnancy and Infant Loss Remembrance Day October 15th

International Baby Loss Awareness Week provides the opportunity for parents and families around New Zealand to come together and remember the lives of their babies who have died. We acknowledge the lives and deaths of all babies, no matter what their gestation, length of life or how they died. It is also a chance to highlight the work done by Sands around New Zealand.

The aims for the week are:
*To promote 15th October as National Baby Loss Awareness Day
*To promote the annual Global Wave of Light and other events or services where parents can publicly acknowledge their babies
*To raise awareness and increase understanding of the impact of baby loss amongst the wider public
Wristbands -  saying 'Sands - A Little Life, Not A Little Loss' and Ribbon Pins with blue & pink footprints are available through Sands Auckland Central. Please call or email for details.
Events - Please visit our national website for details www.sands.org.nz
We are a voluntary organisation and operate through grants and donations. We greatly appreciate any gesture of support. If you would like to make a donation please contact us.
For full contact details including nationwide groups available see www.sands.org.nz