Photographing Your Pregnancy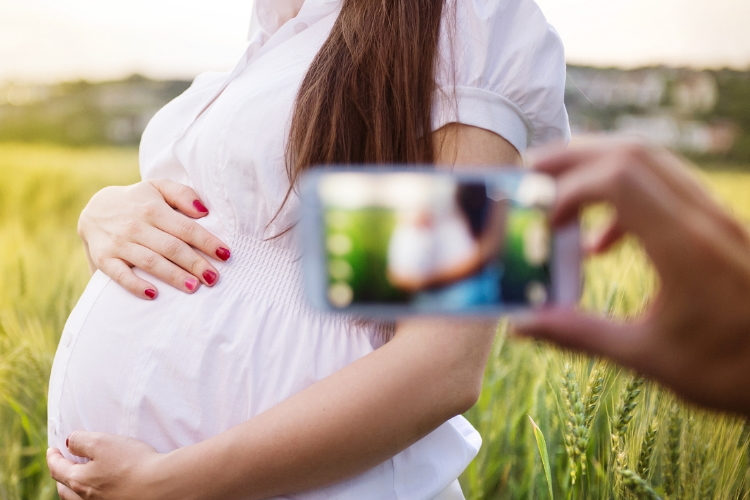 The remarkable changes to your body during pregnancy are worth recording. Not just for your own sake, but also for your children's. It'll be a lovely record for them to see their mum literally expanding with love as they grew inside you.
Top photographer Fiona Tomlinson shares her tips for recording your pregnancy.
1. Have confidence in your changing body.
2. Try and shoot on a monthly basis so that you have a good record of your changing shape. These pictures don't have to be for everyone to see, but are nice for you to look back on. Shoot in a similar place each time with a similar angle and clothing, that way you ensure an accurate record.
3. Wear clothing that shows off your bump. There's no point hiding your growing girth under a tent-shaped dress.
4. Pregnant bellies are best shot side or 3/4 on. Let's rock the shape!
5. If you feel self conscious about a certain part of your body, for instance your arms, then cover them with a shirt but expose some skin. Women look great in an unbuttoned men's dress shirt to show off the bump. Just make sure you're not swimming in the shirt - or you'll look boxy instead of foxy.
6. Don't forget to include others. Dads, other siblings, even the dog! It'll help take the emphasis off you and portray the happy family eagerly awaiting its newest addition.
7. Take the time out to have one professional shoot at about 7-8 months (this is often when you're looking your best. Your bump is pronounced, but not unattractively so, and you're not struggling with fluid retention and lack of sleep.
8. Don't forget the point-of-view shots. Change up the perspective to get away from the norm.