Father's day feast
Little men at work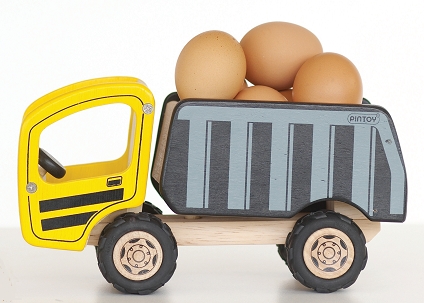 Cooking dad a delicious breakfast in bed for Father's Day needs to be a simple job for little ones, so we've created a few menu options you can construct yourself with your little family, to make Dad's breakfast extra-special!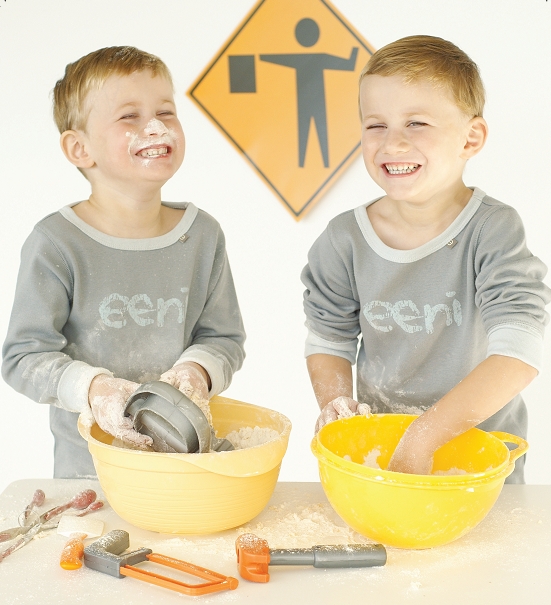 Orange juice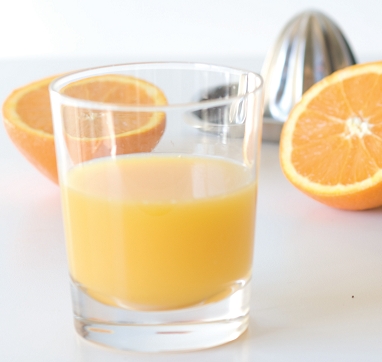 Hey, Mum: Orange juice is not only a great source of vitamin C, it's also a nice, healthy refreshing drink to start the morning. Kids will love squeezing oranges with an old-fashioned juicer, and it will keep them occupied for "Mum-only" activities around the oven.
You will need:
•  4 medium-sized oranges per glass of orange juice
How to make it:
1. Cut oranges in half. Squeeze each half with an old-fashioned juicer. Pour off the juice (being careful to pick out any seeds) into a glass and serve.

Sticky toast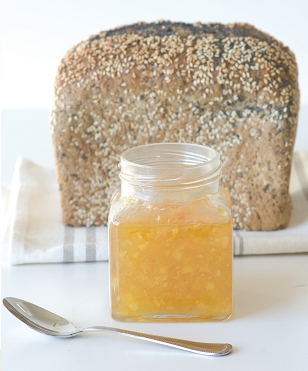 Hey, Mum: This "recipe" is definitely as easy as it sounds, but it's teaching your children basic toast and sandwich making skills. You could also go to the local bakery and let them choose a nice loaf of bread for toasting just for Dad.
You will need:
•  Bread
•  Butter
•  Marmalade
How to make it:
1. Slice bread and toast in toaster.
2. When toasted, butter and serve with marmalade.

Pancakes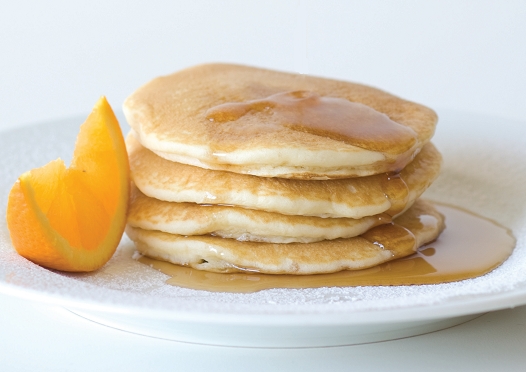 Hey, Mum: The secret to light, fluffy pancakes is not to overmix the batter - it should not be beaten smooth.
You will need:
•  2 cups four
•  2 teaspoons baking powder
•  1 teaspoon baking soda
•  1/4 teaspoon of salt
•  3 tablespoons sugar
•  2 large eggs lightly beaten
•  3 cups buttermilk
•  4 tablespoons butter, melted
How to make it:
1. Mix together flour, baking powder, baking soda, salt, and sugar. 
2. Add eggs, buttermilk, and melted butter, and stir just to combine. The batter should still have small lumps in it.
3. Heat frying pan to medium-high heat and add a further teaspoon of butter to grease pan slightly.
4. Pour pancake batter into pan in circles of around 10cm diameter, allowing room between them. When the pancakes have bubbles on top and are slightly dry around the edges (about 2.5 minutes), flip over and cook until golden on the bottom for around another minute.
5. Repeat until batter is used up, and serve warm with maple syrup, or a dash of lemon juice and brown sugar.

Boiled egg and toast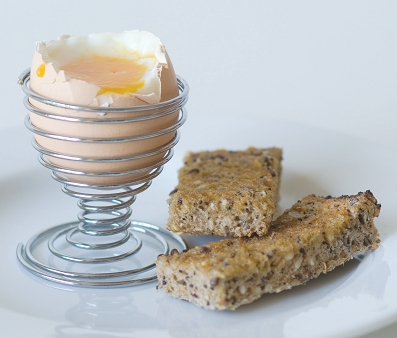 Hey, Mum: It may sound simple, but getting the perfect consistency for a boiled egg (so there is some gooey yolk in the middle to dunk toast in) isn't quite as easy as it sounds - it's all about the cooking time. The rest is simple enough for any little person to help construct.
You will need:
•  Eggs (as many as you want to cook for Dad)
•  Bread
•  Butter
How to make it:
1. Place raw eggs (with their shells still on!) in a saucepan. Pour in cold water until there is an inch of water above the eggs.
3. Place saucepan on stove and cook on medium heat until the water begins to boil, then reduce the heat. While the egg is cooking, put the bread in the toaster.
4. Simmer for 2 to 3 minutes for soft-boiled eggs or 5+ minutes for hard-boiled eggs.
5. Remove hot eggs with a spoon and let them cool slowly, or run cold water over them to cool faster.
6. Once the toast is cooked, butter and serve with eggs. 

Potato cakes, bacon, and mushrooms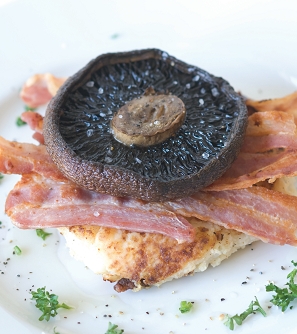 You will need:
•  4 portobello mushrooms
•  Olive oil
•  Salt and pepper to taste
•  750g packet streaky bacon
•  4 medium potatoes, peeled and diced
•  1 egg, beaten
•  1/4 cup of flour for patties
•  1/2 cup of flour, for coating the patties
•  3 teaspoons Cajun seasoning
•  100g cheese
How to make it:
1. Heat oven to 180°C. Place mushrooms on an oven tray, drizzle lightly with oil, add salt and pepper to taste, and place in oven for 45 minutes.
2. Meanwhile, boil potatoes until soft. Mash potatoes and add beaten egg, flour, Cajun seasoning, cheese, salt and pepper.
3. You can also experiment a little by adding other finely chopped ingredients, such as sundried tomatoes.
4. Divide potato mixture into small patties and coat in flour.
5. Heat a frying pan on high and add a little bit of oil. Place potato cakes in frying pan and reduce heat to medium-low. Cook until they have formed a golden crust, 15-20 minutes.
6. At this point, place streaky bacon on grilling dish and place in oven with mushrooms. Then return to potato cakes and flip to their other sides, and cook for a further 15 minutes.
7. Take bacon and mushrooms out of oven and serve stacked on top of hot potato cakes.

Corn fritters and salsa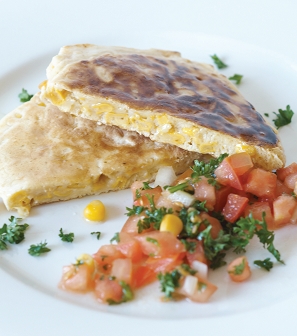 For the corn fritters, you will need:
•  1 can creamed corn (410g)
•  1 cup self-raising flour
•  1/4 cup milk
•  3 eggs, separated
•  Salt and pepper to taste
•  2 tablespoons parsley, finely chopped
•  5 tablespoons oil, for cooking
For the salsa, you will need:
•  4 tomatoes, finely diced
•  1 capsicum, finely diced
•  1 red onion, finely diced
•  1 handful chopped coriander
•  3 tablespoons olive oil
•  3 tablespoons red wine vinegar
•  A squeeze of lemon juice
•  Salt and pepper to taste
How to make it:
1. Mix together corn, flour, milk, egg yolks, salt, pepper, and parsley.
2. Beat egg whites until fluffy, then gently fold into corn mixture.
3. Heat oil over a medium to high heat a frying pan. Place large spoonfuls of corn mixture in the oiled pan and cook for 3 minutes each side. Remove to plate.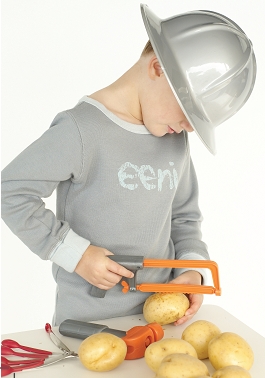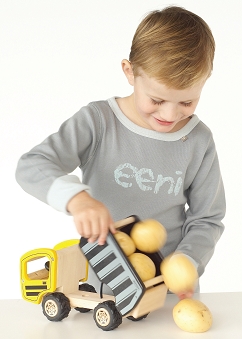 AS FEATURED IN ISSUE 6 OF OHbaby! MAGAZINE. CHECK OUT OTHER ARTICLES IN THIS ISSUE BELOW