Cauliflower, Basil and Olive Salad
From Stefano Manfredi's Italian Food.
INGREDIENTS
1 large cauliflower, cut into bite-sized  florets
1 cup basil leaves
¼ cup chopped parsley
10 good-quality anchovy fillets, chopped
3 tablespoons large capers, rinsed and chopped
30 Ligurian taggiasche olives, pitted and chopped
2 long red chillies, seeded and slived
100ml extra virgin olive oil
METHOD
Plunge the cauliflower into a saucepan of boiling salted water for 2–3 minutes until tender. Drain and let cool. Meanwhile, tear any larger basil leaves into smaller pieces. In a large bowl, combine the basil, parsley, anchovies, capers, olives and chillies. Pour in the olive oil and add the cooled cauliflower. Season well and toss, mixing everything together well. Serve as a refreshing summer salad.
SERVES 8–10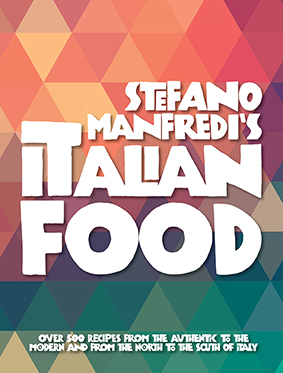 Extract from Stefano Manfredi's
Italian Food: Over 500 Recipes from The Traditional to the Modern and From the North to the South of Italy. RRP$75. Published by Fairfax Books/Allen & Unwin.
For more recipes from this book
click below:
/recipes/savoury-recipes/eggplant-meatballs