Going Green Smoothie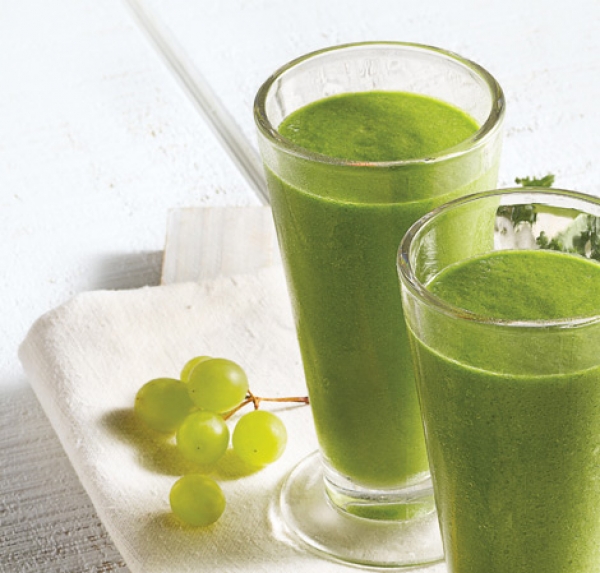 A delicious green smoothie that is perfect to start off your green smoothie ritual. Even the kids will enjoy this one!

Ingredients
1 cup Green Grapes
1/2 cup Pineapple, peeled and cut into chucks
2 cups fresh Spinach, washed
1/2 ripe Banana, peeled
1/2 cup Water
1/2 cup Ice Cubes 
Method
Place all ingredients into the Vitamix Wet Blade Container in the order listed.
Secure lid and select Variable Speed 1.
Turn machine on and slowly increase speed to Variable Speed 10, then to High.
Blend for 1 minute or until desired consistency is reached.
Serve immediately.
Source: http://www.vitamix.com.au/browse-recipes/all/going-green-smoothie