Immune Boosting smoothie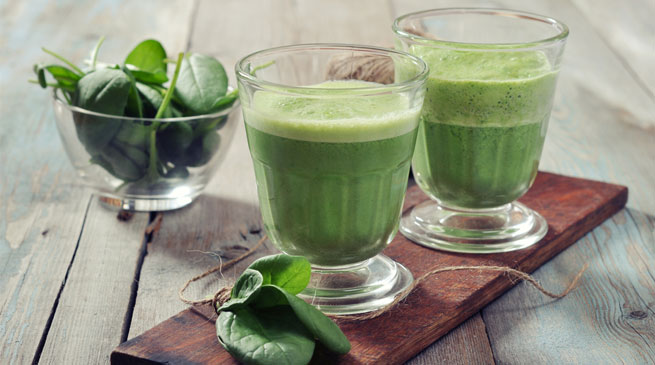 by Teresa Cutter "The Healthy Chef"
"When I'm feeling run down my first plan of attack starts in the kitchen. What I love about making smoothies in my Vitamix is you get wholefood ingredients that are easy to digest in one glass. This includes lots of plant-based fibre that helps your body eliminate toxins as well as keeping you full and energised for hours after you drink it. Enjoy and allow your body to be nourished!"
– Teresa Cutter "The Healthy Chef".
Serves 2-3
Ingredients

4 whole Oranges (peeled)
1 cup of Pineapple (peeled, core included)
2 whole Limes (peeled)
1 whole Lemon (peeled)
2 large handful Baby Spinach Leaves
Few sprigs of Parsley
1 sliver of Ginger (unpeeled)
2 - 3 cups Water to blend
Extras
1 tsp Probiotic Powder (your choice)
1 tbsp Healthy Chef Natural Protein Powder - to boost protein, help with recovery and boost your immune system.
Method
Put the ingredients into the Vitamix Wet Blade Container in the order listed.
Secure lid and select Variable Speed 1.
Turn on the machine and quickly increase speed to Variable Speed 10, then to High. 
Using the tamper if necessary, blend for one minute or until smooth.
Tips
"Most fruit and veg nutrients are stored in seeds and stalks. So you might like to try keeping the skin on the lemon and limes. The Vitamix can handle it – it'll break it all down to a smooth, creamy texture, giving you a nutrients-packed flavour implosion, no bits." – Janella Purcell.
Source: http://www.vitamix.com.au/browse-recipes/all/immune-boosting-smoothie-by-teresa-cutter-the-healthy-chef