Nature's Red Bull Smoothie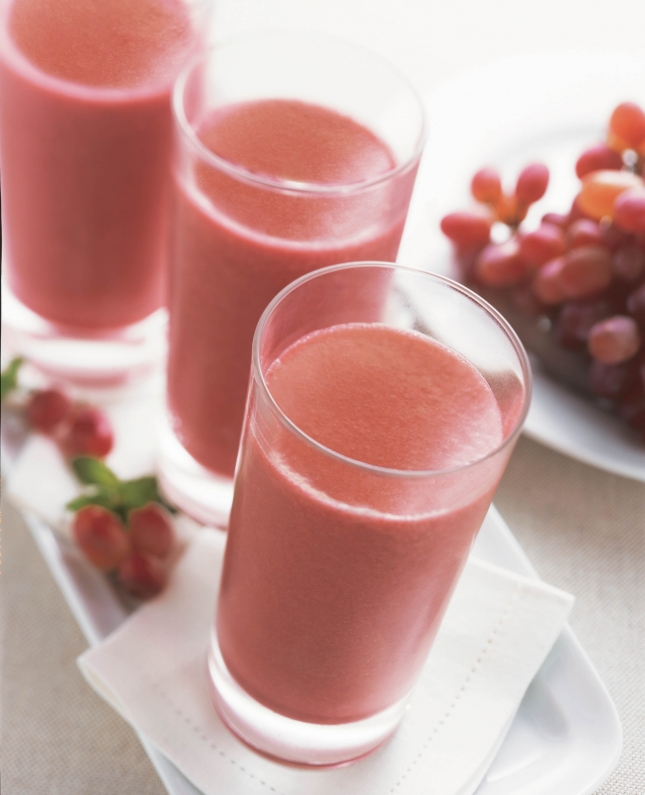 This delicious juice is a real pick-me-up first thing in the morning.
Ingredients
1-2 cups of seedless Grapes
1 slice of Pineapple, peeled and cut into chunks
1 slice of Lime with the peel
1-2 Strawberries, hulled
1 slice of Ginger
1 cup of Ice cubes
Method
Place all ingredients in the Vitamix Wet Blade Container in order as listed.
Secure the lid and select Variable Speed 1.
Turn on the machine and quickly increase speed to Variable Speed 10, then to high.
Run machine for 1 minute.
Serve immediately.
Source: http://www.vitamix.com.au/browse-recipes/all/natures-red-bull