Food On The Run - Snacks Ideas For Kids
Grab some snacks, scoop up the kids and enjoy getting out and about.

Fun, fast foods
Any parent of a preschooler will know that a great day out can very quickly turn to custard if the kids go too long between drinks (or snacks). Try these ideas for a quick bite on the run:
Cheese and rice crackers or apple slices, raisins, mandarin quarters


Hummus and carrot sticks


Cashews or almonds and dried apricots


Omelette cut into strips


Cooked, still warm macaroni and cheese pieces or cooked peas


Mini pita pockets, stuffed with egg, cucumber and/or grated carrot


Frozen peas and cheese pieces (good for at home when dinner's running late)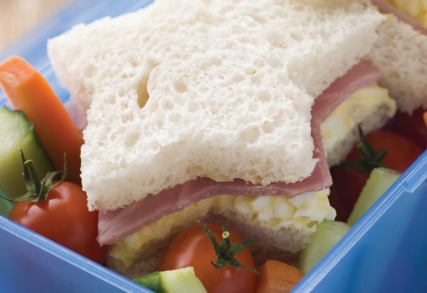 If you've got the time, or maybe you're off on a special picnic, try these more adventurous snack ideas:
Mini kebabs, using toothpicks: with a wedge of cheese, cube of cucumber or apple, chunk of ham, cherry tomato, grape or marshmallow.


Pancake rolls with lemon and sugar.


Mini sandwich shapes: use heart, star or crescent shapes for bite-sized Marmite, peanut butter or jam sandwiches.


Celery "boats" filled with cream cheese or peanut butter.


Blueberries (grapes or mandarin segments) plus digestive biscuit "sandwiches" filled with cream cheese.


Savoury pikelets: Add some grated carrot, crushed frozen peas or other finely chopped vegies plus a cup of cheese to your usual pikelet recipe.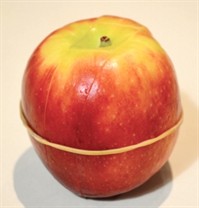 How do you like them apples?
Sometimes the simplest ideas are the best. Like this: Cut an apple in four, carefully remove the core, put the pieces back together, pop on a rubber band and off you trot!
AS FEATURED IN ISSUE 23 OF OHbaby! MAGAZINE. CHECK OUT OTHER ARTICLES IN THIS ISSUE BELOW