Food intolerances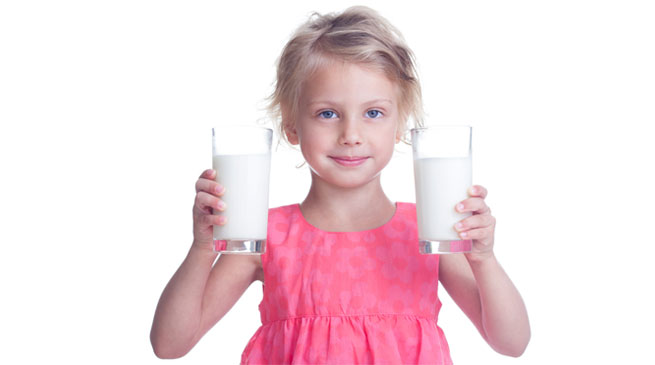 Part II: OHbaby! expert naturopath Natasha Berman looks at the causes of food intolerances and how to eliminate them.
At least 50-60% of the population suffers from food intolerance, and many medical practitioners believe these figures may be as high as 80%. Why are food intolerances so common? Are people more intolerant to foods now than in the past? What is going on?
Symptoms of food intolerance include: Digestive bloating, wind, weight gain, irritable bowel syndrome (IBS), glue ear and other ear infections, anxiety, attention deficit hyperactivity disorder (ADHD), behavioral problems, asthma, eczema, and skin rashes.
If we know what foods are a problem, then that's enough, right? Wrong. Although not everything on the list of common causes will be associated with every person, there is usually at least one reason as to why someone suffers from food intolerance.
What I am often finding is that once sensitive foods have been eliminated from the diet, the client will go through a "well" period, only to find the symptoms slowly starting to reappear. Upon retesting, we have learned that these clients are now suffering from new food intolerances.
What's happening here is that the underlying causes are continuing to cause problems. The basis of naturopathy is to treat the cause of a problem, not just the symptoms. If the causative factor of food intolerance is not dealt with, then the body will just continue to react in the same way, and eventually become reactive to other foods.

Causes of food intolerance
Let's look at the common causes of food intolerance:

Eating too much of the same food too often

Food additives, preservatives, food colouring and flavourings

Maldigestion

Imbalanced intestinal ecology

Prescription and over-the-counter drugs

Weak intestinal immunity

Excess stress
Now let's take a closer look at each of these causes in turn.


Eating too much of the same food too often
It is estimated that we have 195,000 edible plants available to us, but in the Western world, we tend to only eat between 10-20 types of food (and this would most likely include wheat and dairy products)
This predisposes us to having an altered immune reactivity to these foods. It also means that the variety of nutrients you derive from food will be limited, which may have other effects on your health.
It is important to have a wide variety of food in your diet to avoid over-consumption - remember that cereals, breads, pastas, cakes, biscuits, and crackers are all made from wheat and so are classed as one food group.

Food additives, preservatives, colouring agents, and flavourings
It is becoming more well known that the huge increase of food additives, colourings, and preservatives in our diet are affecting our immune system, and numerous studies have shown their effects on behavioral problems in children, such as hyperactivity, learning difficulties, and autism.
As these additives and preservatives are mostly found in pre-prepared foods, it should be relatively easy to avoid, although foods such as bread also can contain additives. Therefore, anything that comes in packaging potentially  has something artificial added to it.

Maldigestion
A lack of hydrochloric acid and pancreatic enzymes is a very common problem in people with digestive issues. If you cannot digest foods properly, then there is an increased risk of food proteins crossing the intestinal lining into the blood, along with a much longer transit time through the gasto-intestinal tract. Also, the lack of stomach acid can also risk the presence and survival of unwanted bacteria, yeast, and parasites. Symptoms of low stomach acid include: Burping, abdominal bloating, and excessive intestinal wind.

Imbalanced intestinal ecology
You are what you eat. But more to the point, you are what you digest and absorb. Even the healthiest foods will become toxic if you can't break them down properly.
Maldigestion of proteins may be one of the most significant contributors to food intolerance. Your pancreas is the major producer of digestive enzymes in the body; therefore, if your pancreatic enzymes are low, then your digestive enzymes will be low. What this means is improperly digested food can sit in the intestine and provide nourishment for unwanted bacteria. As bacteria consume what you cannot digest, this causes increased fermentation of the food and, as gases are released, excess wind.
What about probiotics? Probiotics are micro-organisms that produce anti-microbial substances, stop the growth of unwanted pathogenic bacteria, help keep unwanted bacteria from sticking to your intestinal lining, stimulate immunity, stimulate the production of enzymes, and stop bacteria from leaving the intestine and getting into the blood.

Prescription and over-the-counter-drugs
Antibiotics alter the bowel ecology and inhibit probiotics. They affect the intestinal lining, lowering intestinal immunity and allowing the growth of unwanted bacteria. It's unlikey that one single course of antibiotics will cause too much trouble, but repeated courses almost certainly will cause some digestive imbalance. If antibiotics are given to babies or young children, this can also set the scene for adverse reactions to foods. Glue ear, for example, is nearly always caused by a negative reaction to dairy products, but antibiotics are often prescribed repeatedly. This diminishes the friendly bacteria and increases the likelihood that the young child will develop other intolerances.

Intestinal immunity
Secretory Immunoglobulin A (SlgA) is the most abundant immune protein in the whole body; its reactions are non-inflammatory. It coats the mucosal surfaces in your body, the largest of which is your intestinal lining, and is designed to protect us from the inside. Low levels of this protective layer increase the risk of leaky gut syndrome and the adherence and growth of unfriendly microbes in the intestinal lining. Many causes of food intolerance - including stress, some drugs and imbalanced intestinal ecology - can directly lower SlgA levels.

The stress factor
Stress has a direct effect on the digestive system. There is also a well-known link between stress, Irritable Bowel Syndrome, and Leaky Gut Syndrome, and a very strong link between IBS, LGS, and food intolerance.
When your body is under stress, it sends your body into "sympathetic mode", preparing your body for fight or flight. This "alert" mode decreases blood supply to your digestive system. The lack of blood flow to your digestive functions can exacerbate digestive problems.

Food intolerance action plan
Although the issue of food intolerance can seem complicated and for some confusing, there is a simple way forward and one that a good naturopath can guide you through.
1. Identify food intolerances with an Allergenics Hair Test (see "Food for thought: Part I" in OHbaby Magazine Issue 9: Autumn 2010 for a full list of tests available).
2. Exclude the foods identified by the test from your diet for the specified period.
3. Support digestive function with the support plan provided with your Allergenics test results.
4. Improving other imbalances in your health and stress levels.
5. Support liver detoxification.
6. Implement long-term principles.
Hopefully you now have a greater understanding of the need to address the cause of food intolerance, and what some of those causes may be. So what can you do long-term?

Long-term principles

Eat a varied diet of whole, non-processed, non-refined foods.

Try to eat more than 25 different foods a week.

Relax before you eat and chew your food thoroughly.

Eat small and regular meals, even if this means eating 4-5 times a day.

Eat foods in season, where possible, and as many foods as you can that are grown locally, or at least domestically.

Get regular exercise.

Get an hour's daylight every day.

Limit caffeine and alcohol.

Eat foods one day out of four, not every day.
And, of course, reduce stress in all its forms, enjoy your food, in all its variety, and count your blessings.
Food intolerances are not about deprivation and restriction. Identifying them is simply a stepping stone to better health and happiness.

Natasha Berman is a naturopath and medical herbalist and is the managing director of Quintessence, a natural health dispensary in Titirangi Village, Waitakere. Natasha is a mum of two and is passionate about children's health and wellbeing. Visit qbaby.co.nz and allergenicstesting.com to find out more.

As seen in OHbaby! magazine Issue 10: 2010



Subscribe to OHbaby! magazine
Purchase Issue 10