Gardening with kids
If you've ever shooed your inquisitive toddler away from touching the plants in the garden, or narrowly averted a mud pie mess, it's time to relax and encourage your child to get outside and get dirty exploring the natural world. Gardening is an activity the whole family can enjoy, explains Tim Durrant of Landscape Design.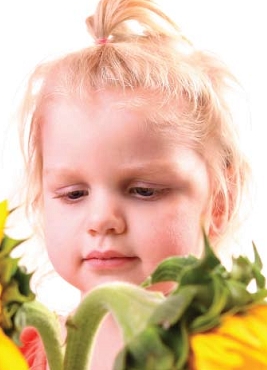 When I was three years old, I was convinced that Australia was a big toy shop. That was 1979, when toys in Australia were cheaper than they were here in New Zealand, and when my father went
there on business, I was allowed to choose a toy for him to bring back for me. I imagined Dad disembarking from the plane directly into an enormous building filled with toys. Funnily enough, all I ever asked for was a toy lawnmower - and over the years, Dad brought back several as I wore them out "mowing" my way around the garden. Why I wanted a lawnmower escapes me, but  I am guessing it's because I just loved being in the garden. 
Many of us have memories of being outdoors in the garden, "baking" mud pies, eating worms, and making other unmentionable discoveries. I recall the damp ponga fence alcove down the back, it's smell and coolness on a summer's day, and a ball lost among the toi toi. The houses and hilltop driveways I carved in clay banks for my toy cars; building forts and eating "stone soup" from the vegetables we grew at kindergarten.
It's important for children to play outside, and being allowed to get dirty and explore their natural surroundings is paramount in helping them to become creative, thoughtful, and outdoor-loving human beings. Best of all, children love making a mess - and outdoors, usually all it takes is a quick rinse with the garden hose to clean up. Here are some great ideas for introducing the family to the enjoyment of gardening together.

Green thumbs
Grow your own herbs and veges. Now this doesn't need to be complicated hard work, nor does it need to be large-scale. There are a lot of vegetables and herbs that can be easily grown in containers, pots, or in small garden plots. Potatoes, tomatoes, beans, strawberries, onions, salad greens, parsley, and basil are all very simple to grow. If space is limited, vegetables can be grown among lowers. So why not make your garden creative as well as edible. Kids love to help out with weeding, or more excitingly, picking fresh lettuce for a healthy home-grown salad.
Growing your own plants from seed is a very rewarding experience. Seedlings can be raised in trays, containers, or sowed directly into the ground. To lessen setbacks, harden seedlings to sunlight gradually before they are planted in the garden. A good idea is to cover them with glass to maintain even moisture and temperature, and place in a warm position until the seeds germinate. As soon as the first leaves appear, remove the cover and allow the plants light and ventilation. The young plants will be ready for transplanting into the garden three to four weeks after planting the seeds. Seedlings should go into the soil with as little root disturbance as possible. Plant them on a dull day or in the evening, if possible, and gently water them in. Some great flowers and herbs to grow from seed:
•  Sunlowers      •  Poppies
•  Sweet peas    •  Cosmos
•  Pansies          •  Basil
•  Coriander       •  Thyme
•  Chives             •  Parsley
If growing from seed does not fit into your busy schedule, you can always get healthy seedlings from your local farmers' market, garden centre, or supermarket. These can be easily planted into pots and containers, or among lower beds.
Bedtime stories
"Jack and the Beanstalk" immediately springs to mind as a way to bring a gardening story to life for children. While I'm not sure where you can buy magic beans in New Zealand  - perhaps we'll have to talk to MAF about importing some  - using this story is a fantastic way to introduce your child to planting runner beans in late spring, when the earth has warmed. Create a wigwam hut using two-metre bamboo canes from a garden centre, tie them at the top with twine, and sow one bean into compost at the base of each cane. Keep regularly watered and weeded as a daily activity, and by the summer, there will be a great cool space to play as well as some delicious beans for dinner - and children are more inclined to eat vegetables if they've had a hand in growing them.

Pots and container planting
Pots and containers for planting can be made from almost anything. Why not plant Dad's smelly old boots with pansies (after a thorough rinse of the boots, of course!) or decorate egg cartons for seedlings? A container for planting needs to have drainage and enough room for roots to grow, and that's about it. Hanging baskets are also a great option if you have limited space or a gazebo or wall that could be decorated.

Get crafty
Mosaics are a picture or other design constructed from smaller pieces of broken tiles, glass, shells, stones, crockery, or other materials. There are some wonderful things you can create, such as colourful pots for plants, creative stepping-stones or inserts for your garden pathway, or wall plaques for your garden shed or courtyard wall. This is a great way to recycle old materials and have some fun together as a family. Have a look at your local garden centre or craft store for supplies, and the internet has some great how-to guides.
After a walk on the beach, the shells and stones you've collected can be glued to a pot or container for decoration. Round shells and pumice can be threaded on ishing twine to create hanging sculptures for trees, gazebos, and other outdoor structures. They also make great gifts for friends and family.

Fun with water
Kids and adults alike love the sound of water; to hear and play with water in the garden is a great way to pass the time, especially on a hot day. Water features, spas, ponds, and swimming pools add a dynamic feature to any space; however, you do need to be mindful of a few things.
Every council has set guidelines. Basically, you must comply with the Fencing and Swimming Pools Act 1987. This act exists to protect young children from the dangers of unfenced swimming pools. Please check with your local council for swimming pool regulations. A paddling pool that you can fill up and splash about in on your lawn does not require a fence; however, you will need to be extra vigilant and watch children at all times, and to empty out the water as
soon as they have finished playing in it. For more information on swimming pool regulations, see www.councilfinder.co.nz .


Wiggly worms
Have you ever considered being a worm farmer? Worm farms are becoming increasingly popular as a way to convert kitchen scraps into worm castings (or vermicompost, to be technical). This is a great way to involve children and observe the amazing natural process of worms transforming vegetable scraps into compost. A well-maintained worm farm should not smell, either. There are several effective worm farm containers available from hardware stores and garden centres. To get started, you can buy special compost worms from various sources nationally - visit www.wormzaway.co.nz .

Tim Durrant is the founder and CEO of

www.landscapedesign.co.nz ,  a national online publication and directory for landscaping and furnishing in New Zealand. He has 14 years of experience in the landscape and garden industries. After completing an Advanced Certiicate in Landscape Design, Tim gained industry experience in Wellington and Hawke's Bay before travelling to Denmark where he worked as a designer and project manager on numerous landscaping projects. Tim's career then took him to London, where he worked on gardens for celebrities and wealthy clients with the highest quality expectations. Since returning to Hawke's Bay, Tim has changed careers from designer to publisher, with his national online resource catering for landscape enthusiasts and the greater landscaping industry. Special credit to Sandra Batley of Flourish Design for her landscapedesign.co.nz blog exerpts on growing vegetables and herbs.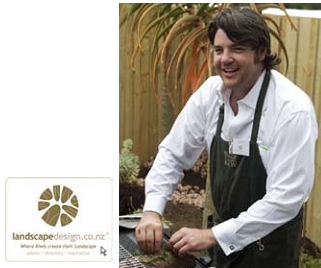 As seen in OHbaby! magazine Issue 3: 2008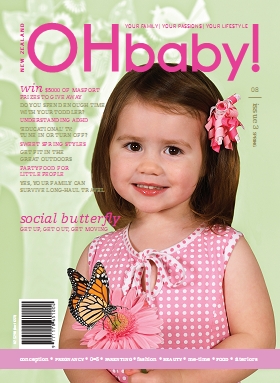 Subscribe to OHbaby! magazine
Purchase Issue 3