5 tips to help you on your breastfeeding journey!
It's often said that breastfeeding is much easier than formula-feeding - no equipment to sterilise, no rocking a screaming baby while you wait for a bottle to heat up. Breastfeeding, like everything else, must initially be learned, and the first few days can be difficult, even for mums who have previously given birth and successfully breastfed. Ensuring you have plenty of support is vital, as is taking the time to observe your baby's feeding cues, and making sure your positioning is optimal. Here are some tips to help you establish successful breastfeeding.
1/ Stay calm, as your baby may be able to pick up on your anxiety. If you start to feel uptight or wound-up, take a break for a few minutes, and then try again.
2/ Don't place high expectations on yourself. It can take a while before your milk flows, before your baby gets the hang of latching on, and before you get things sorted.
3/ While you are still in the hospital or maternity ward, make sure the nurse, midwife, or hospital lactation consultant helps you to latch your baby every time you feed. Don't be shy about ringing your buzzer to call someone!
4/ Breastfeeding can hurt to start with. As your baby draws your nipple into his or her mouth, it can be a painful, tearful experience. The pain should stop about 30 seconds or so after your baby is latched on. It may be like this for the first three or four days with a newborn. If the problem persists, seek help from your midwife, Plunket nurse, doctor, or a lactation consultant.
5/ The key to successful breastfeeding is making sure your baby has the correct latch. Put your baby on your breast when his or her mouth is open wide and full. Pull your baby's head right to your breast; don't drop your nipple down to your baby, as you will get sore shoulders
and a sore back.
You can do it and if you need some support don't be afraid to ask and join the BreastfeedingNZ Facebook community of over 70,000 members!
Join the BreastfeedingNZ Facebook community to ask those questions you've wanted to ask - or scroll through the page - chances are someone else has asked the burning question you've got and there have been some great answers from other mamas!

You'll find questions like:
Hi ladies, I have a 7 week old daughter who hasn't quite managed to learn to de-latch whilst feeding when she is full. She just keeps going and going! The issue is that she is a spilly baby and on top of the fact I seem to have quite a forceful let down she ends up having some huge spills if she's drunk too much. I'm talking projectile out-the-nose spills. I wasn't too worried as she was putting on lots of weight and having lots of poo and wet nappies. However now the poo nappies have slowed down and her weight gain has plateaued. My Plunket nurse told me that I need to feed off one side, break and burp then offer the second. When I've done that though she always has these forceful spills. She doesn't seem too worried most of the time but I want to make sure I'm giving her enough.
Anyone had this before or have any tips? JOIN US ON FACEBOOK facebook.com/breastfeedingnz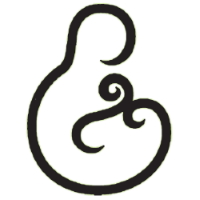 PHOTO: @CRYSTALMARIESING VIA TWENTY20